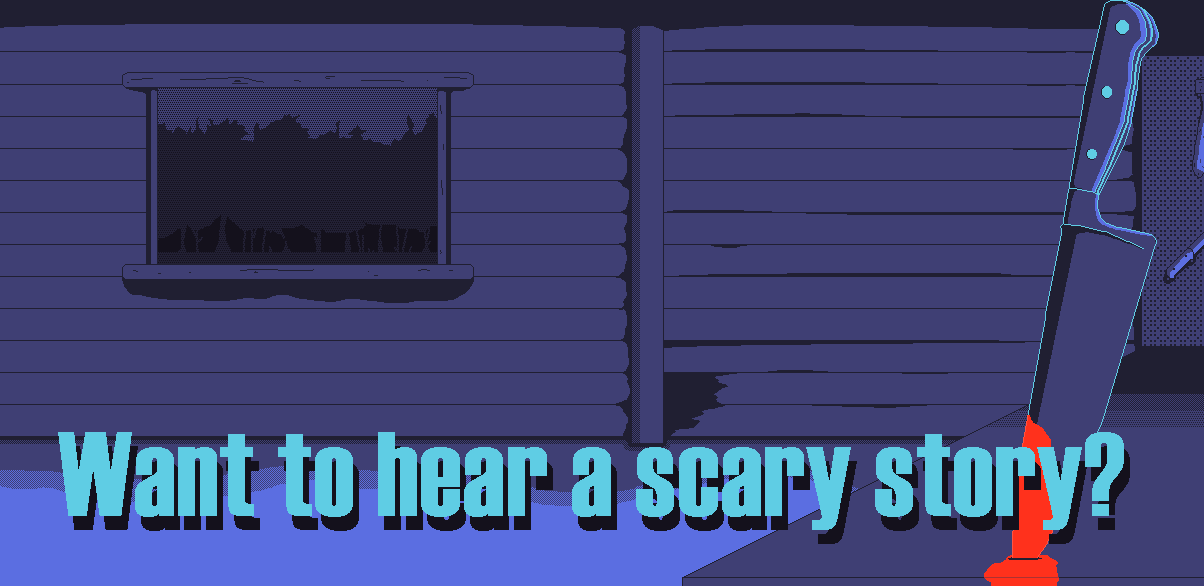 Want To Hear a Scary Story?
I wasn't expecting such a good reception on this prototype. Thank you all for downloading and trying it, it has really motivated me into picking up the game and starting to develop it again. I have been fixing up a lot of bugs and starting to complete a lot of the features that I had already started on.

So the future of this project I am hoping to have the game create a new urban legend every time the player plays the game. At the moment its pretty much a madlib but I aim to make it a lot more complex and interesting. Also I will have to come up with an actual name for the game, which will probably be a monumental task in and of itself.
I also will be looking into figuring out getting some music and sound effects for the game, but I want to make sure to do it justice so either I will have to learn to make music or save up some money.
Anyway, I am pretty much rambling now so, hopefully I'll be able to put out another more complete playable demo up here for everyone to play.

Thanks!
Get Want To Hear a Scary Story?